It is important for every individual to be prepared for whatever life may bring, especially if they have a family. One needs to be sure that his or her family are going to remain financially stable should an unexpected death, injury or illness arise. Life insurance is one of the main ways that family members are able to ensure that their loved ones are safe and secure, and able to survive if the main household income should be eliminated. The term life insurance refers to a contract between an insured individual and the insurer. This contract is more or less a promise to the insured individual that in the event of their death, an injury, or an illness, their family will receive a specific sum of money. Anyone can purchase best life insurance, but it most commonly obtained by those who work high-risk jobs, or participate in life-threatening activities such as smoking. Life insurance for smokers can be a difficult thing to obtain at a reasonable rate, but it is worth the purchase in the long run.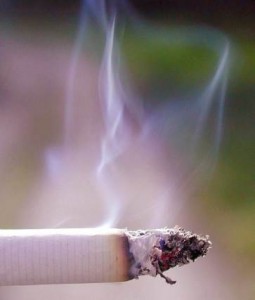 Life insurance for smokers is generally pricier than that of insurance for non-smokers. Insurance companies require potential customers to answer a questionnaire which contains questions aimed at the individual's health and lifestyle choices. One of the questions that must be answered requires individuals to reveal if they use or have used a tobacco product in the past twelve months. If the answer is yes, the insurance company will place the individual into the high risk category, and the determined mortality rate for that individual will increase. Once the individual has been labeled a smoker, and placed into the high risk category, their premium automatically goes up. Unfortunately, there is no differentiation between those who smoke regularly or sparsely – those who use tobacco products are all placed into the same category.
Being placed into the high-risk category means that an individual's insurance rate can be four times that of low-risk individuals', making the endeavour a costly one. There is no set premium for life insurance for smokers, however. Each insurance company will determine their own rate; different insurance companies may offer a lower price than others. This is why it is important for potential life insurance purchasers to receive multiple quotes from various insurance companies.
There are also different types of life insurance in Texas, such as term life insurance, whole life insurance, universal life insurance, and equity index life insurance. The type of required life insurance for smokers is dependent upon the individual's needs, and possible recommendations from insurance companies. Each type of life insurance listed above would work well for most individuals, smokers or not, but it is best to always research options in order to make the right decision.
While life insurance for smokers usually comes at a higher price, regular or sparse tobacco users should not be deterred from purchasing a plan. In the long run, life insurance is a beneficial contract that will help financially secure family and loved ones should an unfortunate event occur.